Join Streamloots Now and Get 100% Revenue Share for 3 Days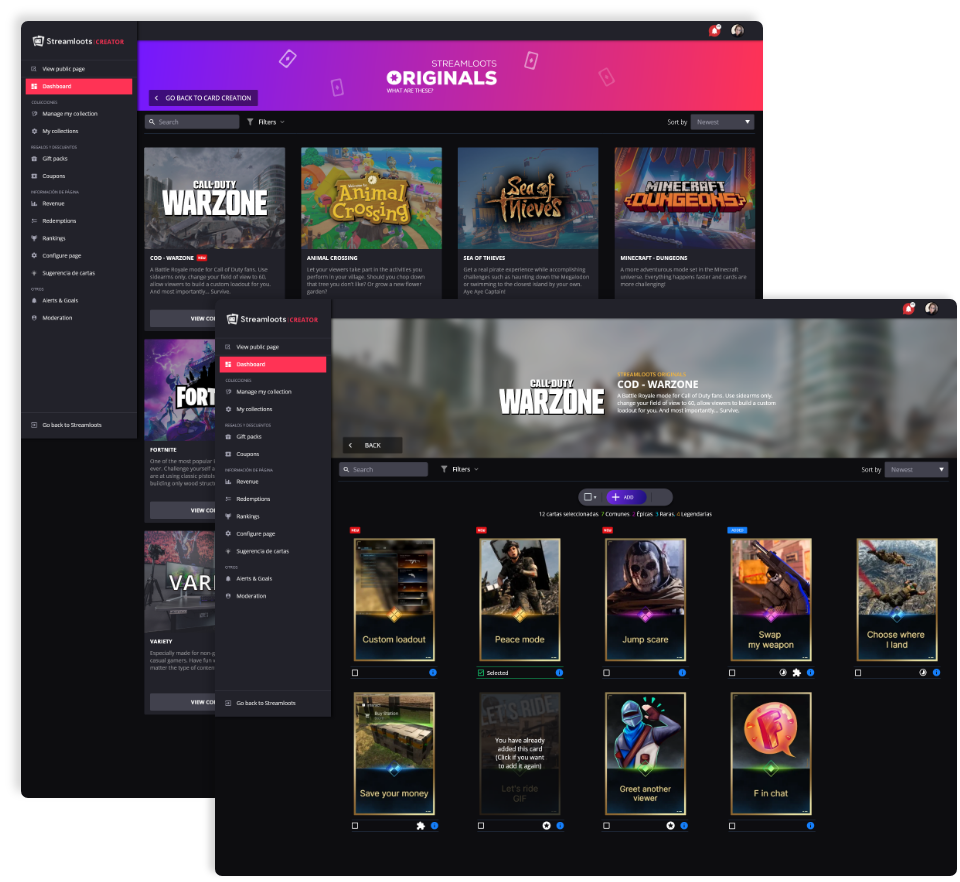 No matter what you stream, we have it!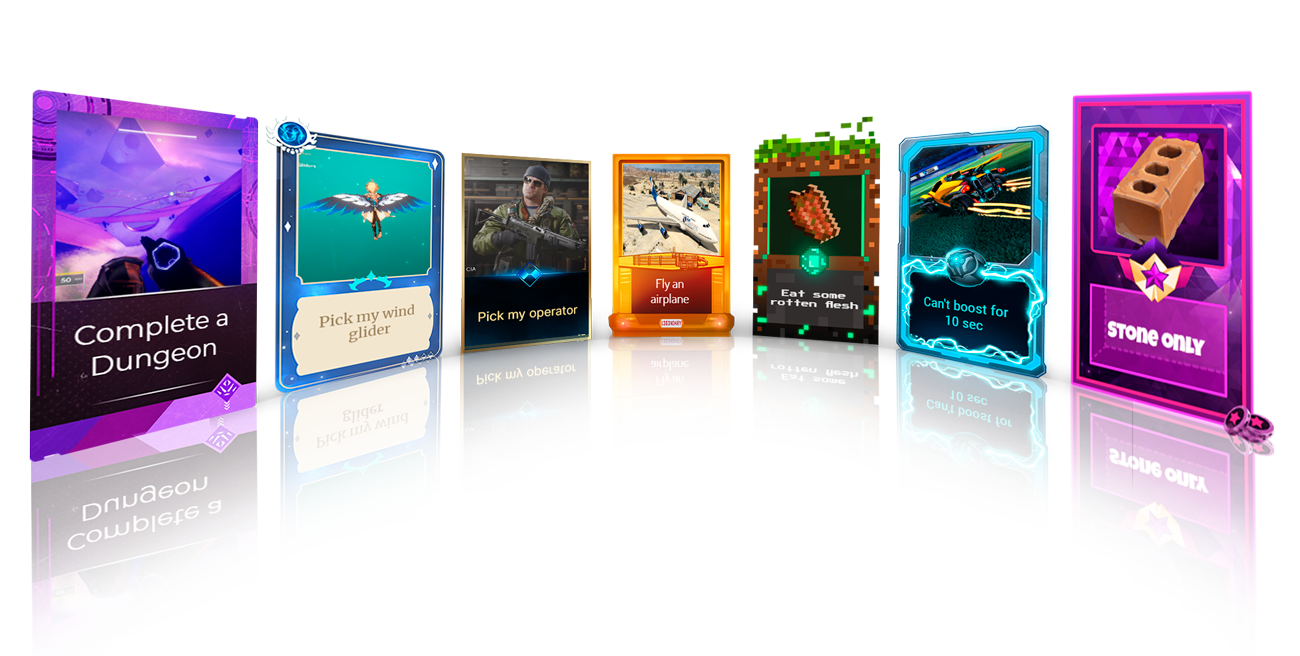 COLLECTIONS AVAILABLE
Choose from our Originals Collections or create and customize your own
Modules that make sense for you
Our streamers are gamers, musicians, home cooks, and above all, unique content creators with their own specific needs. We know one-size-fits-all approach doesn't work for creators – that's why our product has endless possibilities.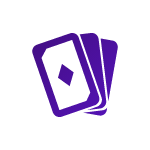 Cards
Position
Card-based system that your audience can get randomly to create epic reactions during the stream.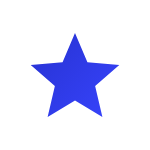 Subscriptions
Position
Subscriptions are a consistent way for your community to support you, without costly commissions.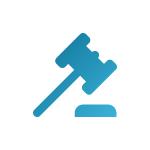 Auctions
Position
Auction the most exclusive rewards for your community. Let the competition begin.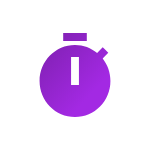 Marathon
Position
Make your streaming marathons or subathons more interactive than ever! Let your viewers add/subtract time to create an epic journey.
Streamers ask; we deliver

Majority revenue share
Position
Unlike other platforms, Streamloots offers an 80-90% revenue share, in favour of streamers.

Bi-monthly payments
Position
We pay our creators out twice per month – like most workplaces. Receive your earnings deposit on the 1st and 15th of every month.

Fraud protection
Position
PayPal claims are over. Streamloots protects you against disputes.

Non-exclusive Partner Program
Position
Continue to use other monetization platforms in order to diversify your revenue streams.

Stream anywhere
Position
If you need to swap your main streaming platform, Streamloots can easily transition with you with our multiplatform functionality.
A community that spreads the love
We love what we do, but don't just take our word for it. Our community is loud and proud about how Streamloots has changed their lives.
"Since I started using Streamloots, it is now 2/3 of my income each month. The community is welcoming and helpful, there are a lot of pre-made decks that you can choose from, and you can control things like card cooldowns up to the probabilities of each rarity!"
"I'm not going to weigh in on anything for now, all I will say is I am very grateful for because all the interactivity it gives my stream, all the love they put into their service, and all the revenue I earn from it, is platform-agnostic"
"I honestly can't imagine my streams without Streamloots. I've said it before, Streamloots is the single best decision I have made for my streams."