The number one
interaction tool for
streamers
Have the greatest moments with your audience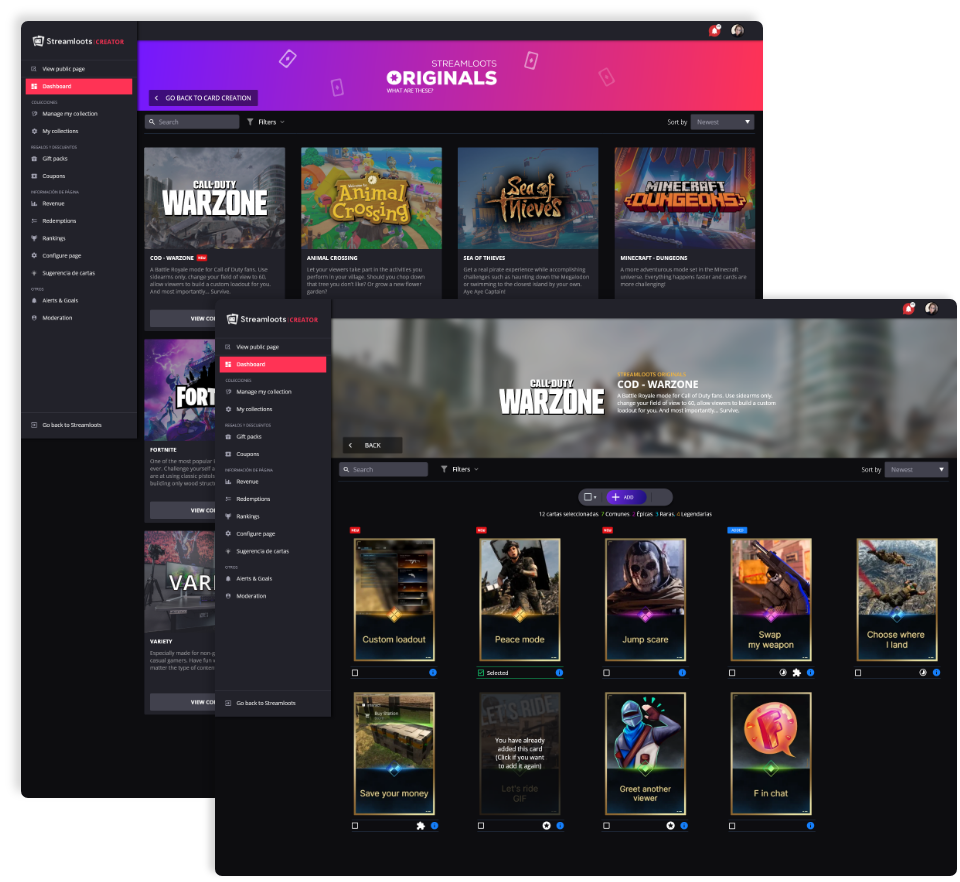 No matter what you stream, we have it!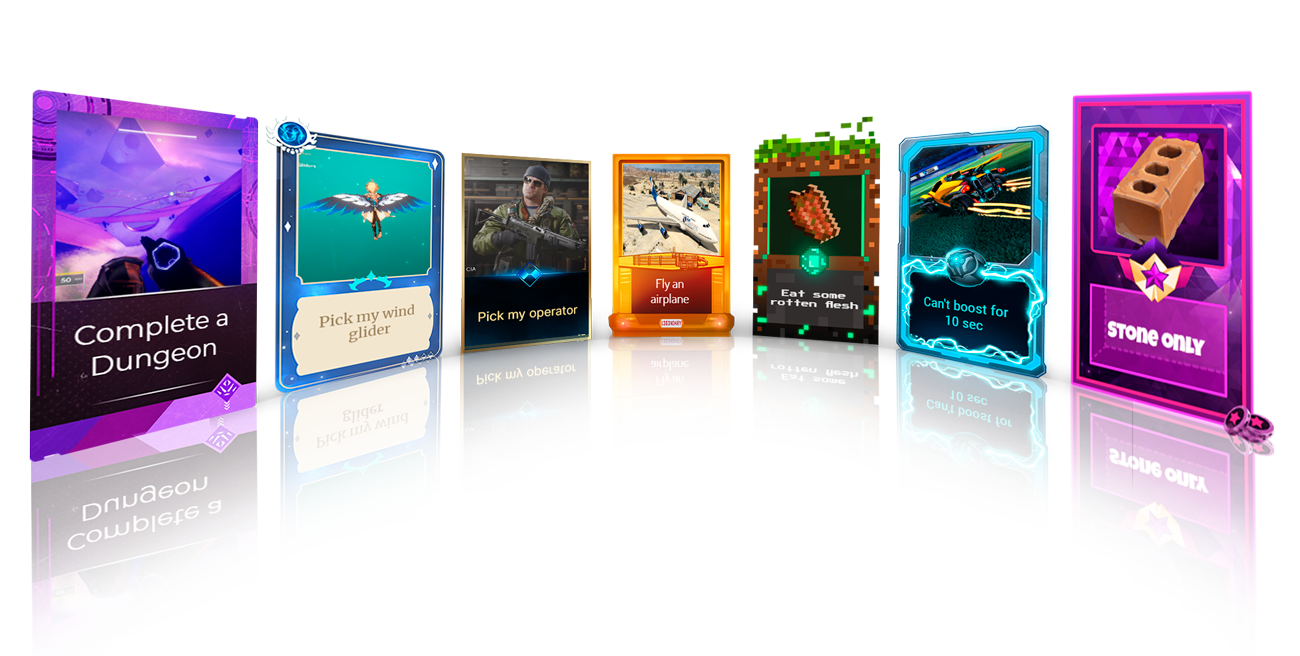 Choose from our Originals collections or Customize your own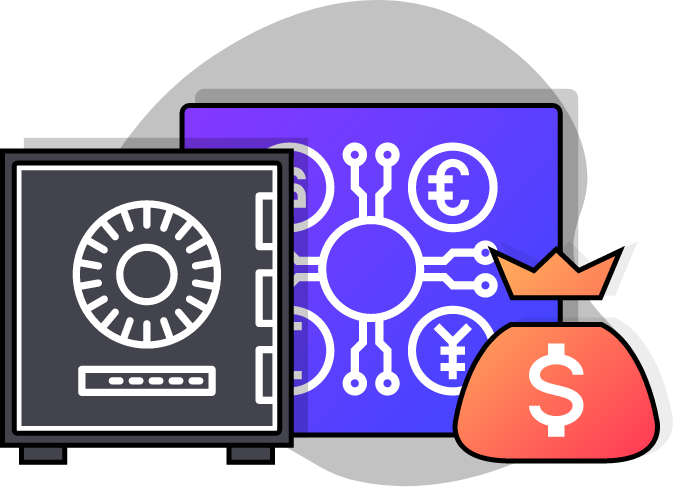 Receive your monthly revenue automatically. Choose your favorite platform and we do the rest.
The best oportunity to raise your monetization
You receive 80% of revenue share just starting on the platform and 90% of revenue share for partnered streamers.
Thousands of streamers already use us
With @streamloots you never know what's going to pop up on stream... also it will improve your Overwatch skills by 150%. This is not a paid ad and there's no science behind my claims! Use are your own risk... Great giveaway day on @WatchMixer last night! Thanks for stopping by! pic.twitter.com/HDdPWAsDlR

— 🦅AwkwardT🦅 (@AwkwardTyson) March 2, 2020
💟 DEDICATED TWEET 💟
Massive shouts to @DirtyyDerp for being such an amazing community member, supporter, & #TeamJaded franddd ✌
Thanks for helping in my push for @streamloots partner!!!
He's also the channel Ember King wiff the largest single drop ✌🤘🙏

— Ariel Jade | Mixer Partner (@ArielJadeLive) May 18, 2020
Using @Streamloots has allowed us to bring in *FIVE TIMES* the income for our stream than we would relying on subs alone - and we're a small stream. No affiliate link here, just one streamer's honest review after two months of using Streamloots - we think you'd like using it too. pic.twitter.com/qzZG49sNW2

— Trainer Tol (Matthew Egan) (@TrainerTol) January 14, 2020
Start now and enjoy the experience with your viewers
It takes less than a minute to get started